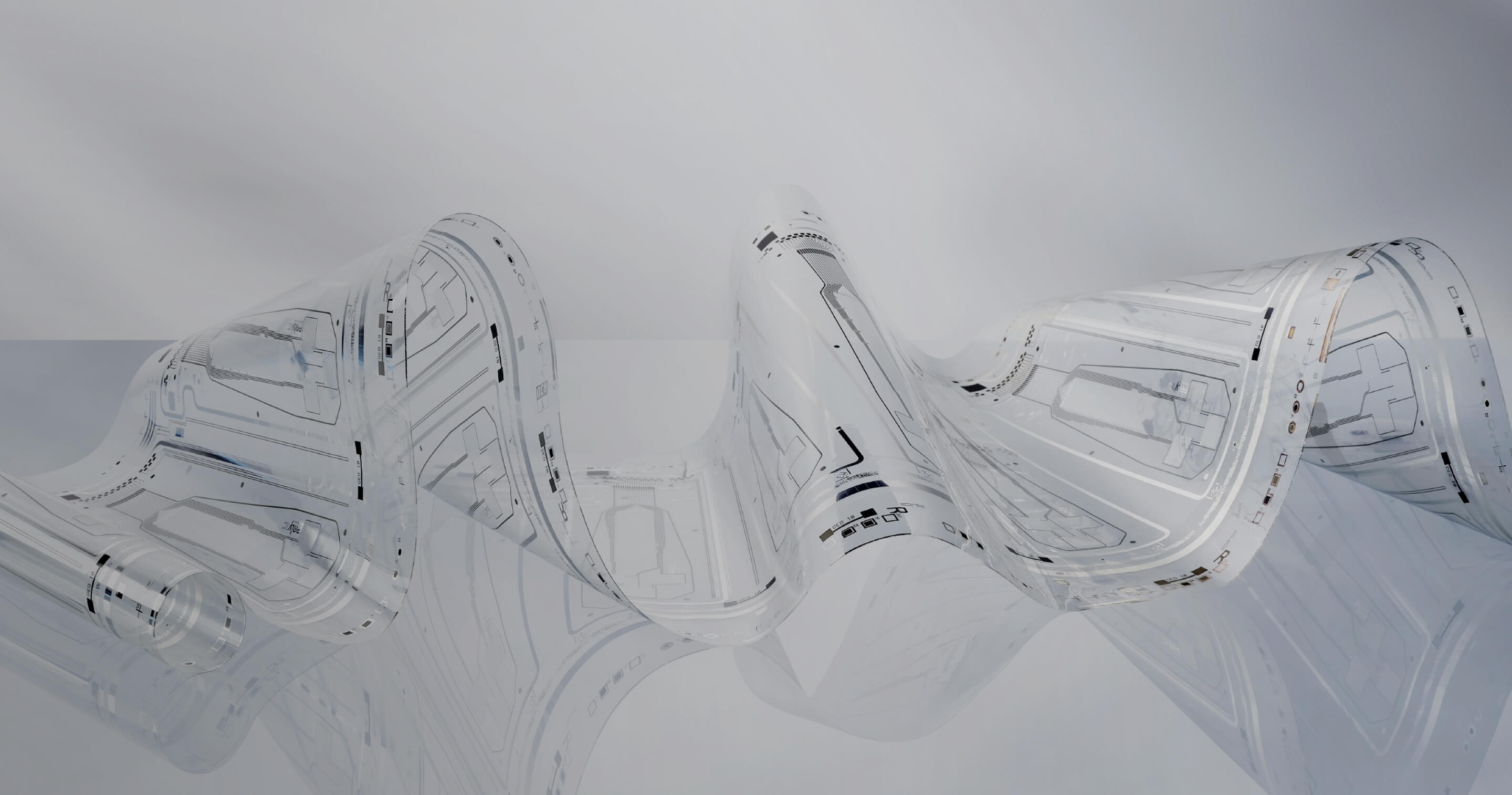 PolyTC®: patented sensor technology from PolyIC
Bundled competence under the KURZ umbrella: PolyTC® sensors. Since it has been possible to operate smartphones by touch, touch screens have been conquering product worlds, especially in the electronics and automotive industries. The trend is increasingly moving away from mechanical keys and switches towards homogeneous, smooth, and intelligent surfaces backed by touch sensors. A unique product made by the KURZ subsidiary PolyIC are the capacitive PolyTC® sensors, which we at KURZ integrate according to various patented processes. They offer you excellent product properties such as high electrical conductivity and superb optical transparency. The PolyTC® sensor films are incredibly thin, flexible, and robust, making them ideal for seamless capacitive touchscreens and smart user interfaces.
But that's not all: they also represent our performance and cost promise to our customers, as they can replace the commonly used Indium Tin Oxide (ITO) sensors. PolyTC® sensor films are produced in a fast roll-to-roll process and can be reliably delivered in high-volume print runs. The sensor film production comprises just one operation, during which the electronic components of the sensors are already integrated. As a result, you'll get to enjoy higher performance, lower costs, and thus more efficiency than with conventional methods.
A quantum leap in intelligent product development
PolyTC® sensor films are real all-rounders. Form and function are bridged by combining a high-resolution metal structure (metal mesh) with the transparent polyester substrate PET. Due to the grid-like arrangement of the silver microstructure, the sensor foils are extremely conductive and at the same time have the greatest possible mechanical flexibility. The physical limitations of conventional circuit boards for key applications are a thing of the past. With PolyTC® you will take your product development into the future - and enjoy completely new degrees of freedom. Whether it's organically curved or bent 2D or 3D objects, cutting-edge modern design, or homogeneous dead-front surfaces, PolyTC® sensor films are versatile and easy to integrate into all plastic parts. Their robust character and high flexibility make them suitable for a wide variety of applications in coating and injection molding applications.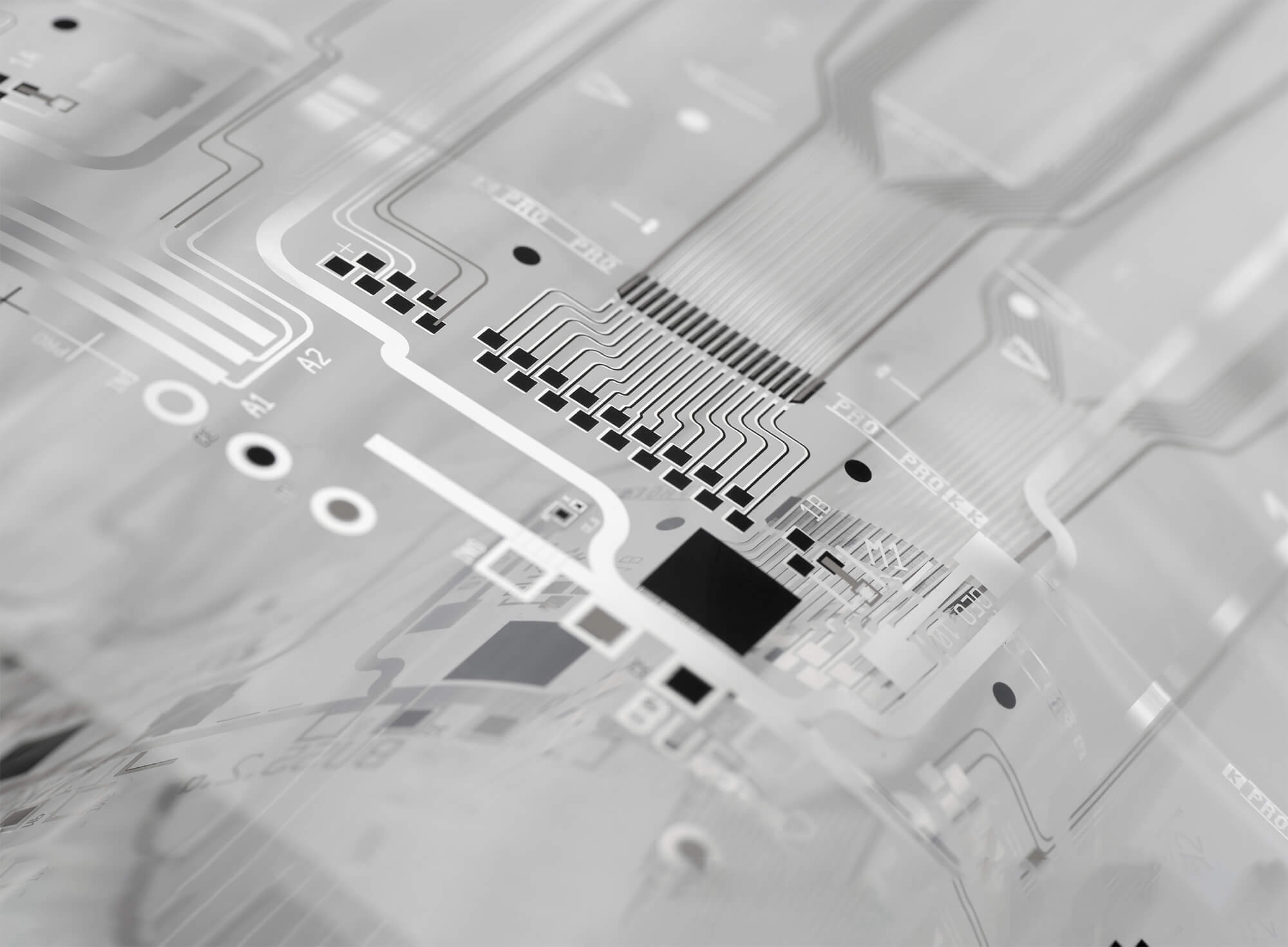 PolyTC® sensor technology: merging of design and technology
The new sensor technology creates completely new, futuristic design options that combine aesthetics and functionality. Many different display applications turn into hidden or optically luminescent control units through touch and gesture. Lighting effects play a major role.
Whether in steering wheels, on dashboards, or as part of faceplates in household appliances: the transparent PolyTC® modules offer backlit, touch-controlled functions that only come to life through touch. This allows the sensors to optimally support the day-night design too: depending on the lighting conditions, the decor changes at night compared to during the day. And with emotional ambient lighting with changing colors, you can create surprising product experiences and suitable moods for even the most demanding customers. True inspiration for every designer! Create your own unique design look with PolyTC®.
A four-fold benefit for our customers
PolyTC® touch sensor technology offers you decisive advantages in terms of functionality, freedom of design, individuality, and efficiency. At KURZ, we support you with the full power of our innovative strength:
Significant advantages of KURZ PolyTC® sensor films:
Capacitive sensor function

Flexible and transparent sensor film, multifunctional use

High optical translucency and color fastness for exclusive designs

Flexible, stable, and heat resistant, robust character

Ready-to-use sensors, tailored to customer requirements

Integrated tail for direct contact

High signal quality and sampling frequency through silver-metal mesh

Cost-efficient thanks to roll-to-roll production

Customer-specific application, easy to integrate
As touch control specialists, we accompany you along the entire value chain. We see ourselves as the partner by your side for product design and product functionality. With our broad expertise, we can meet even your most unusual requests - give us a try!
You might also be interested in
Metallization with indium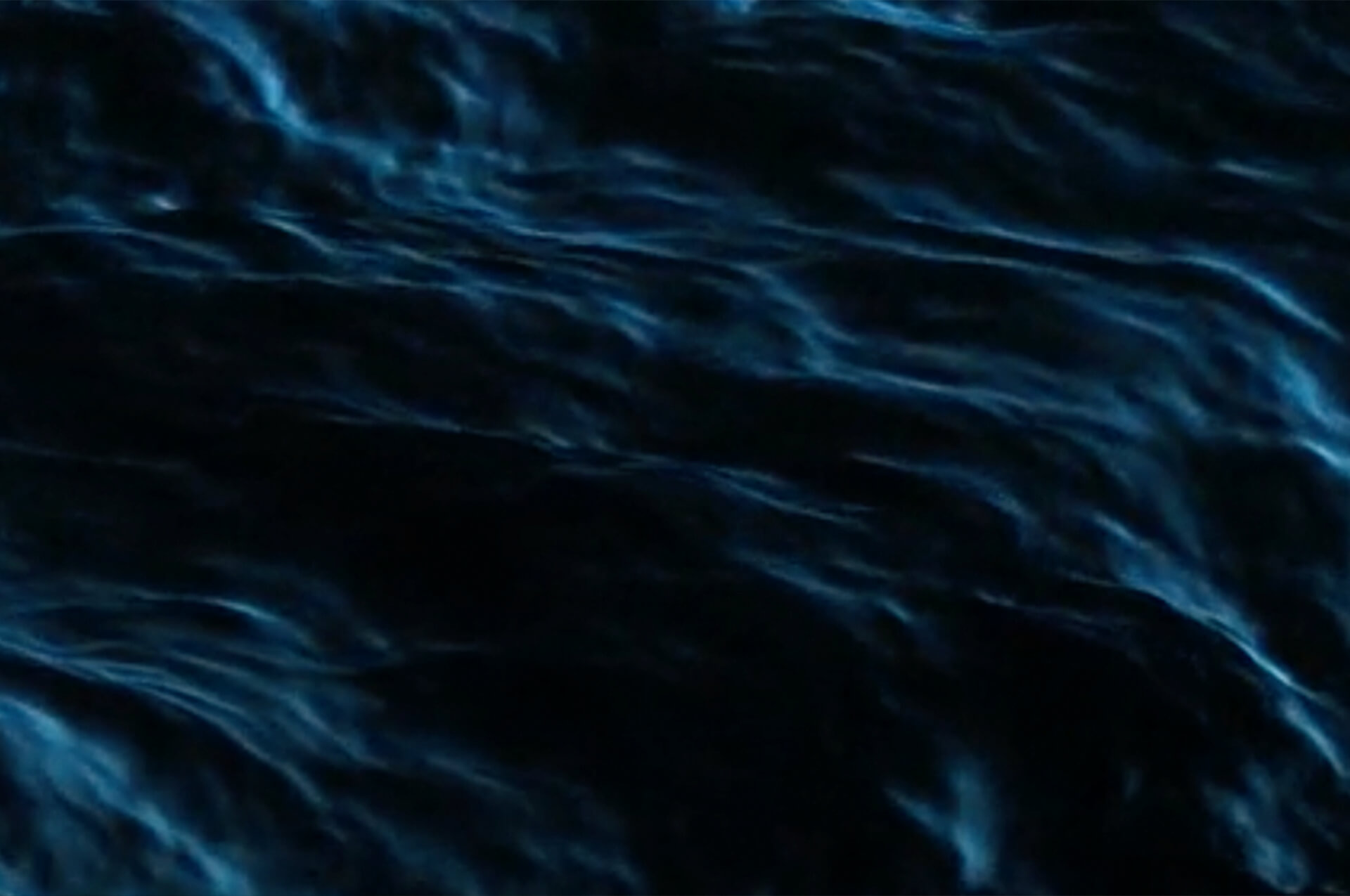 Sustainable alternative to galvanization
Design "Elements"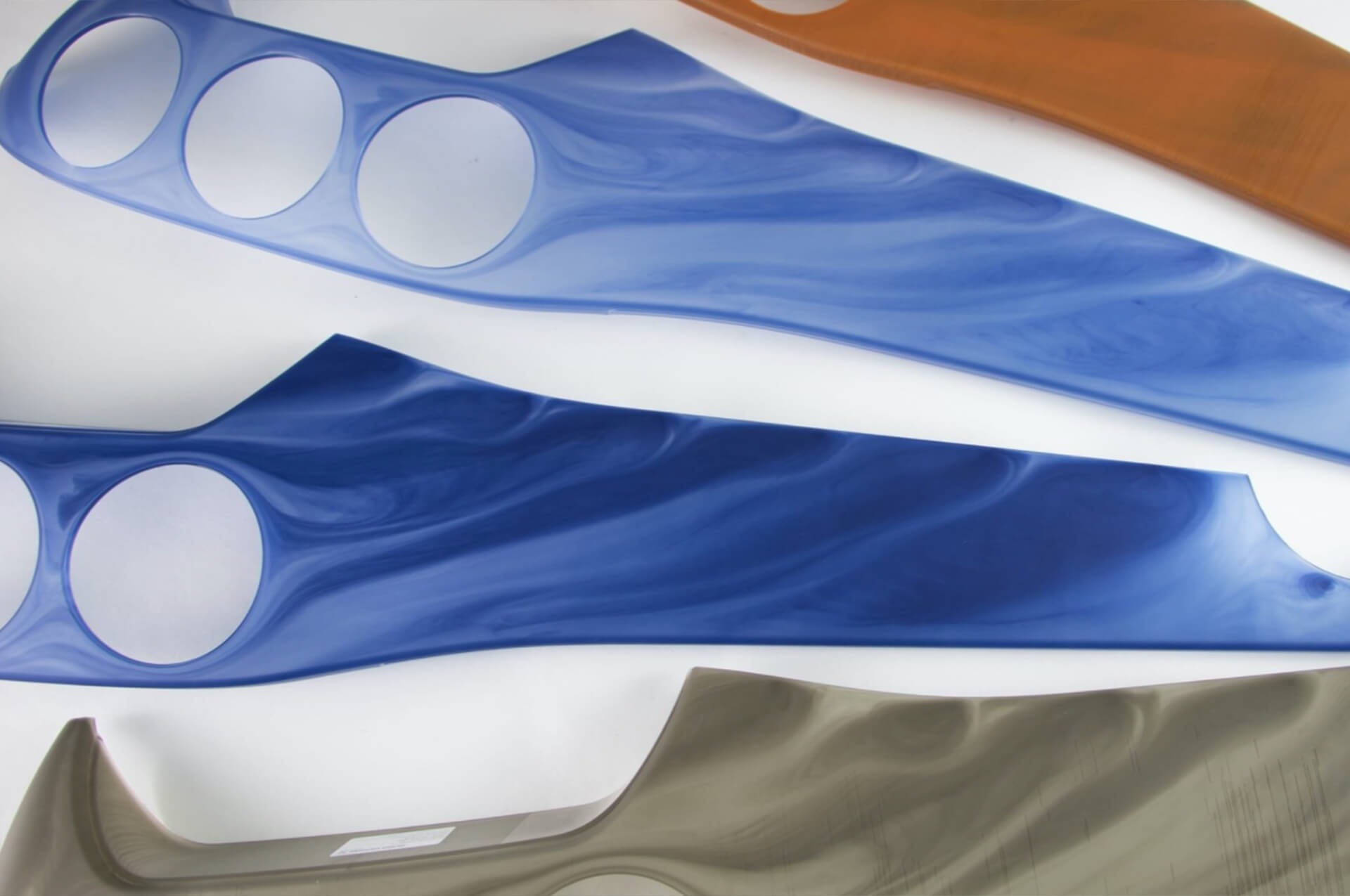 Each series component is unique
Paradox Elegance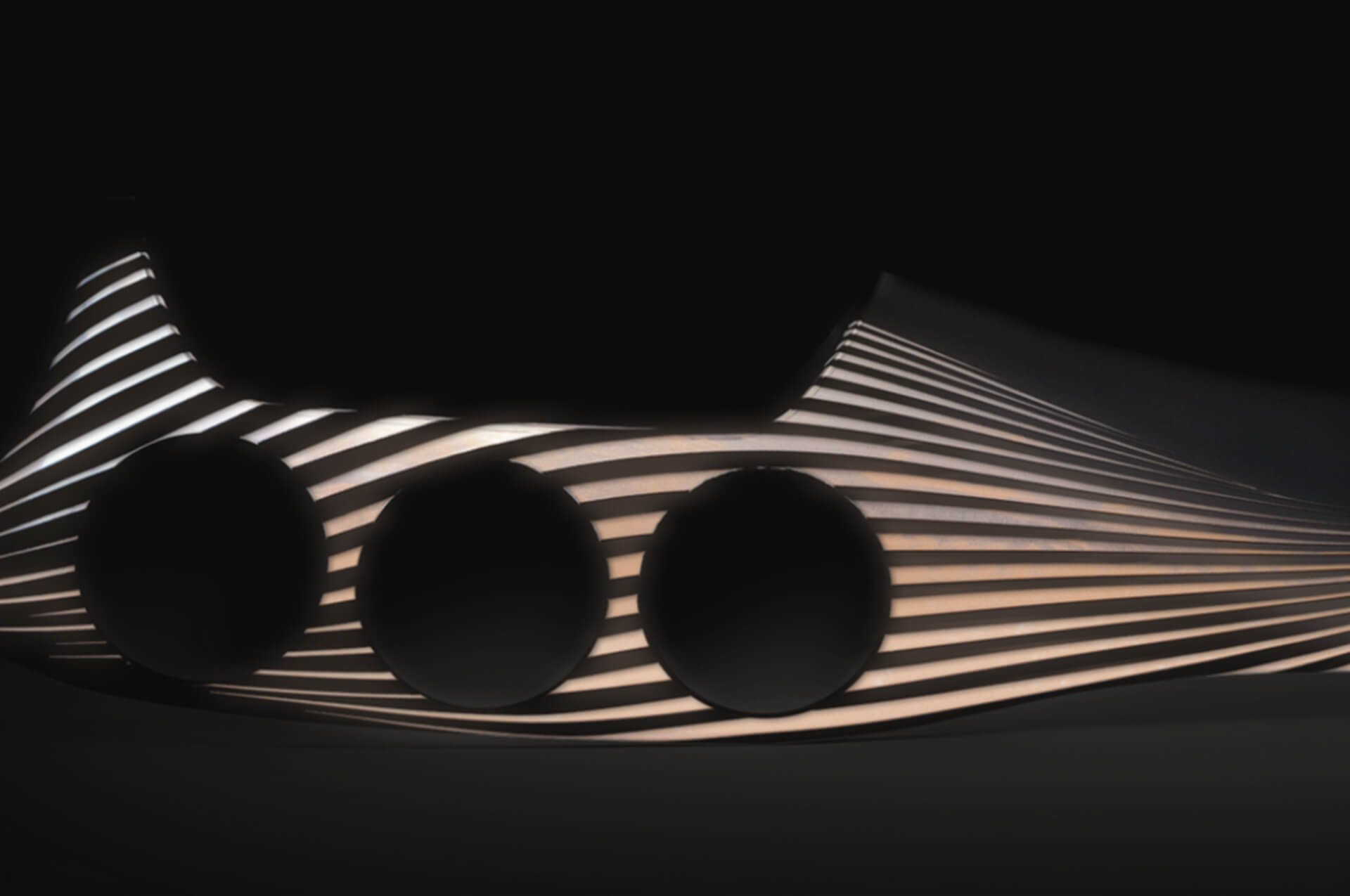 Inspired by nature
Design "Spacewood Naturals"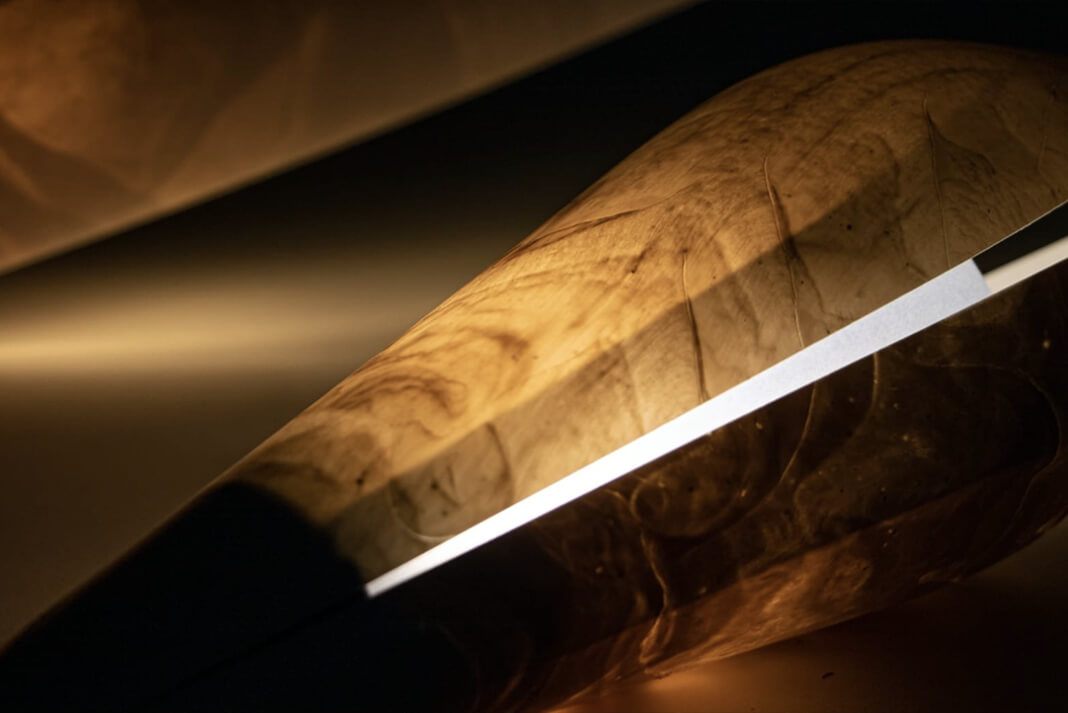 Deceptively real wood design
Smart Surfaces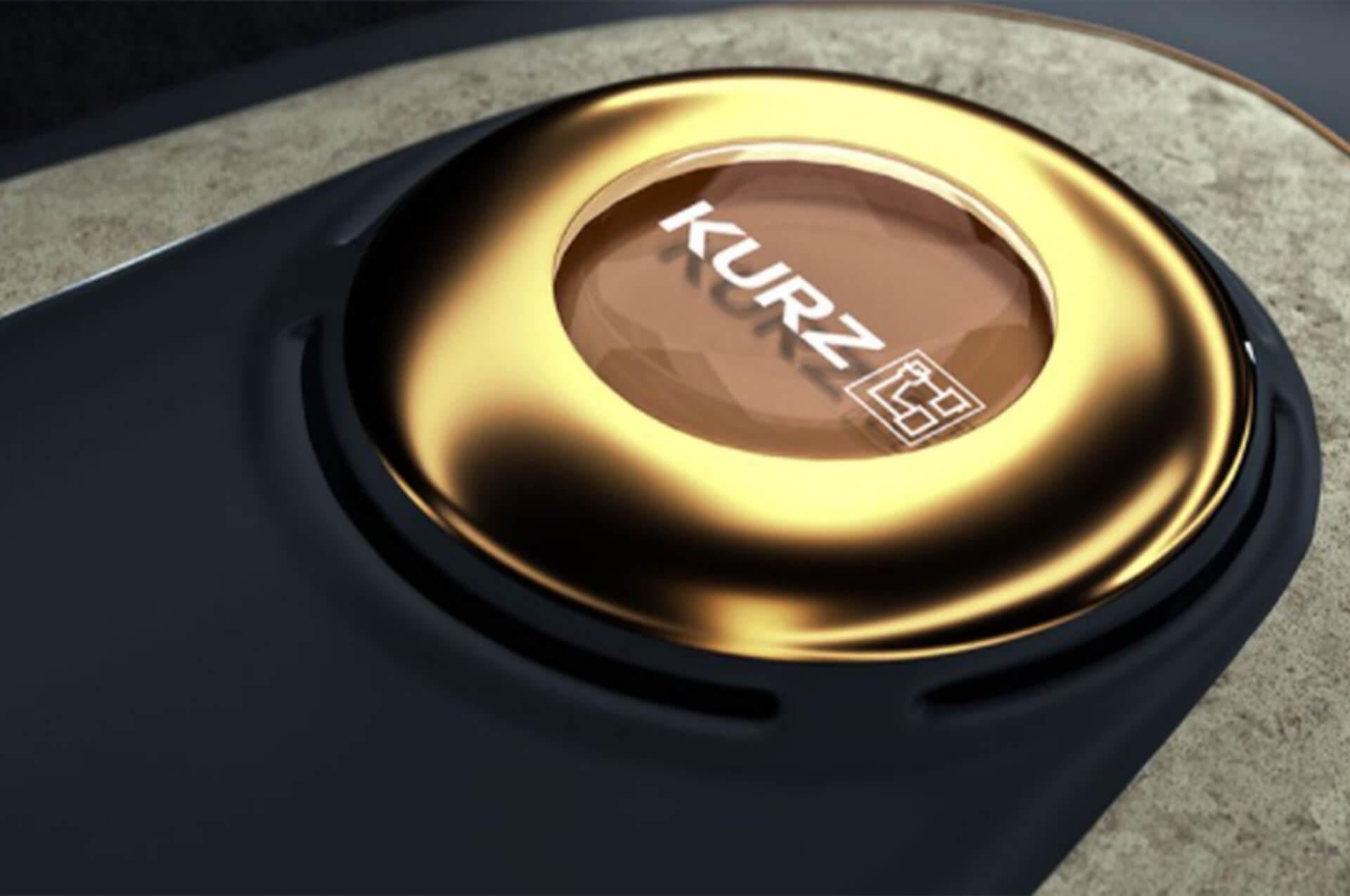 Fascinating effects, smart solutions
HMI Human Machine Interface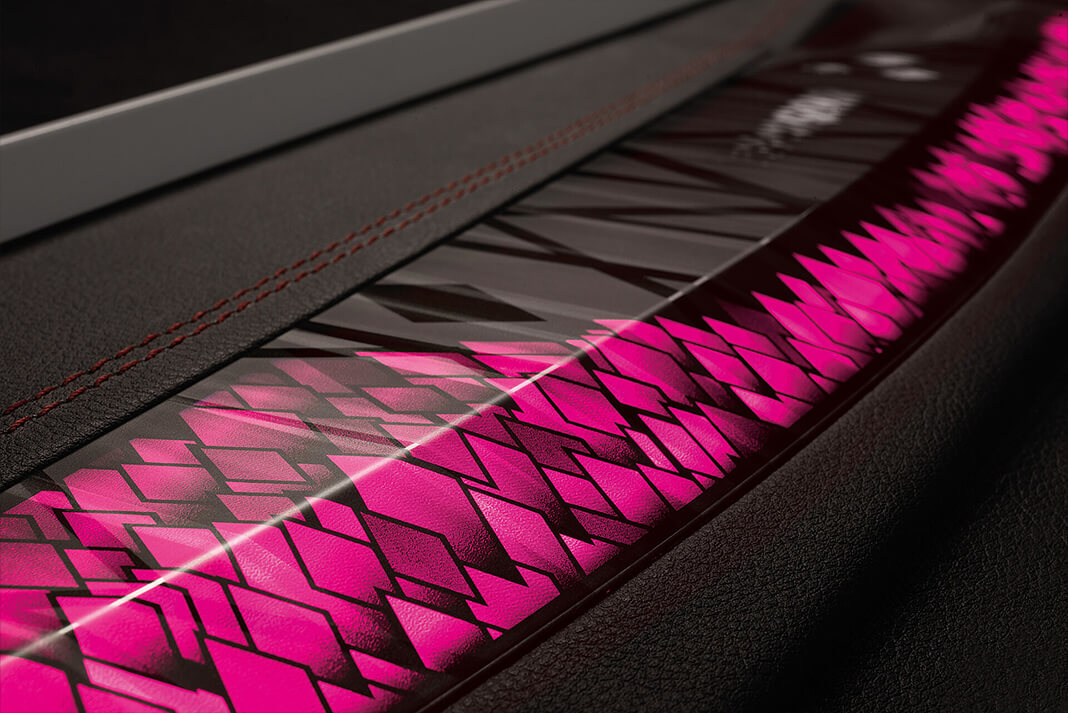 Pioneering smart home and e-mobility
Functional Foil Bonding FFB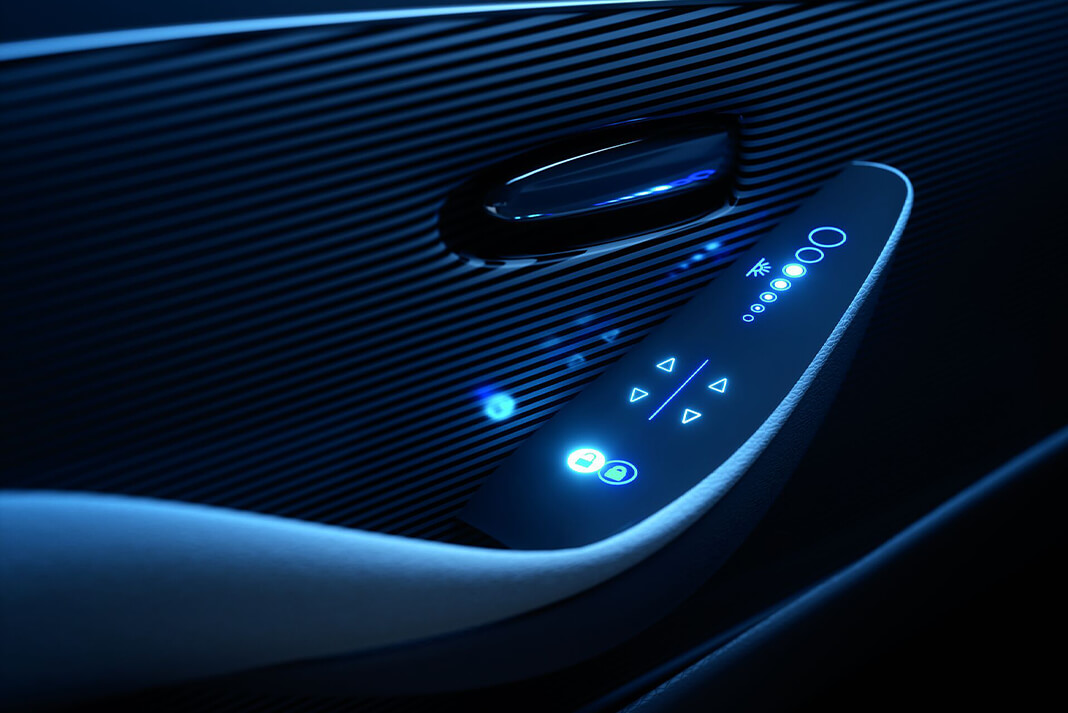 Subsequent sensor integration
Backlighting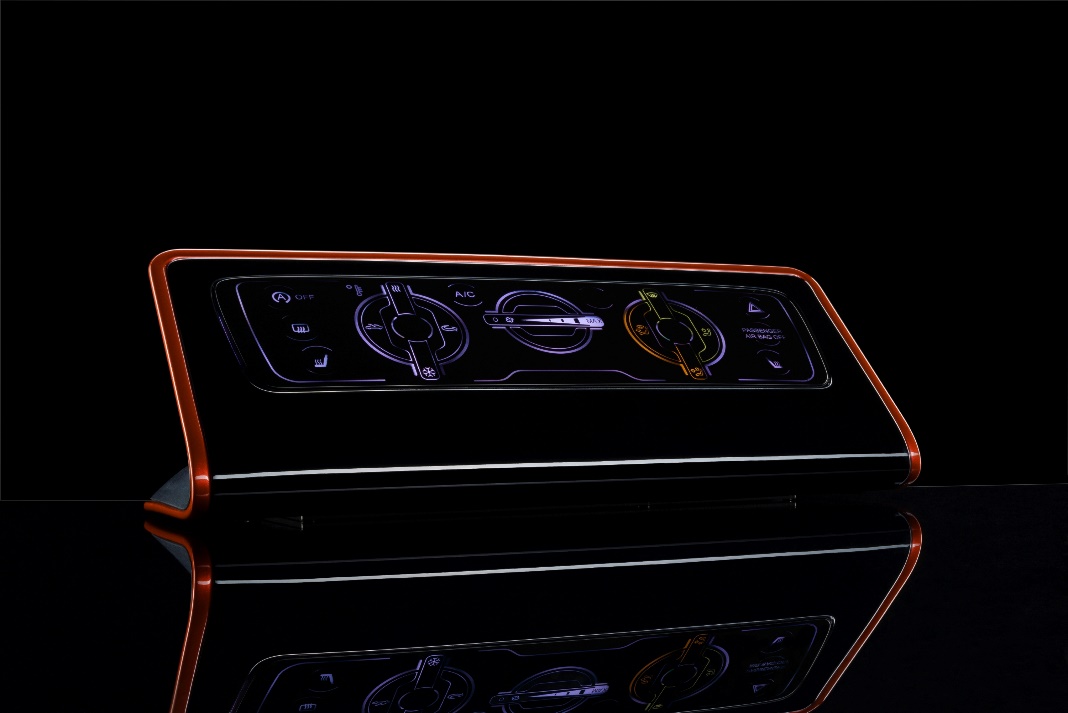 Highlights with light
Making every product unique
KURZ realizes this claim with more than 5,500 employees at over 30 global locations. KURZ is a world leader in surface finishing and produces in Europe, Asia and the USA according to the same high quality and environmental standards.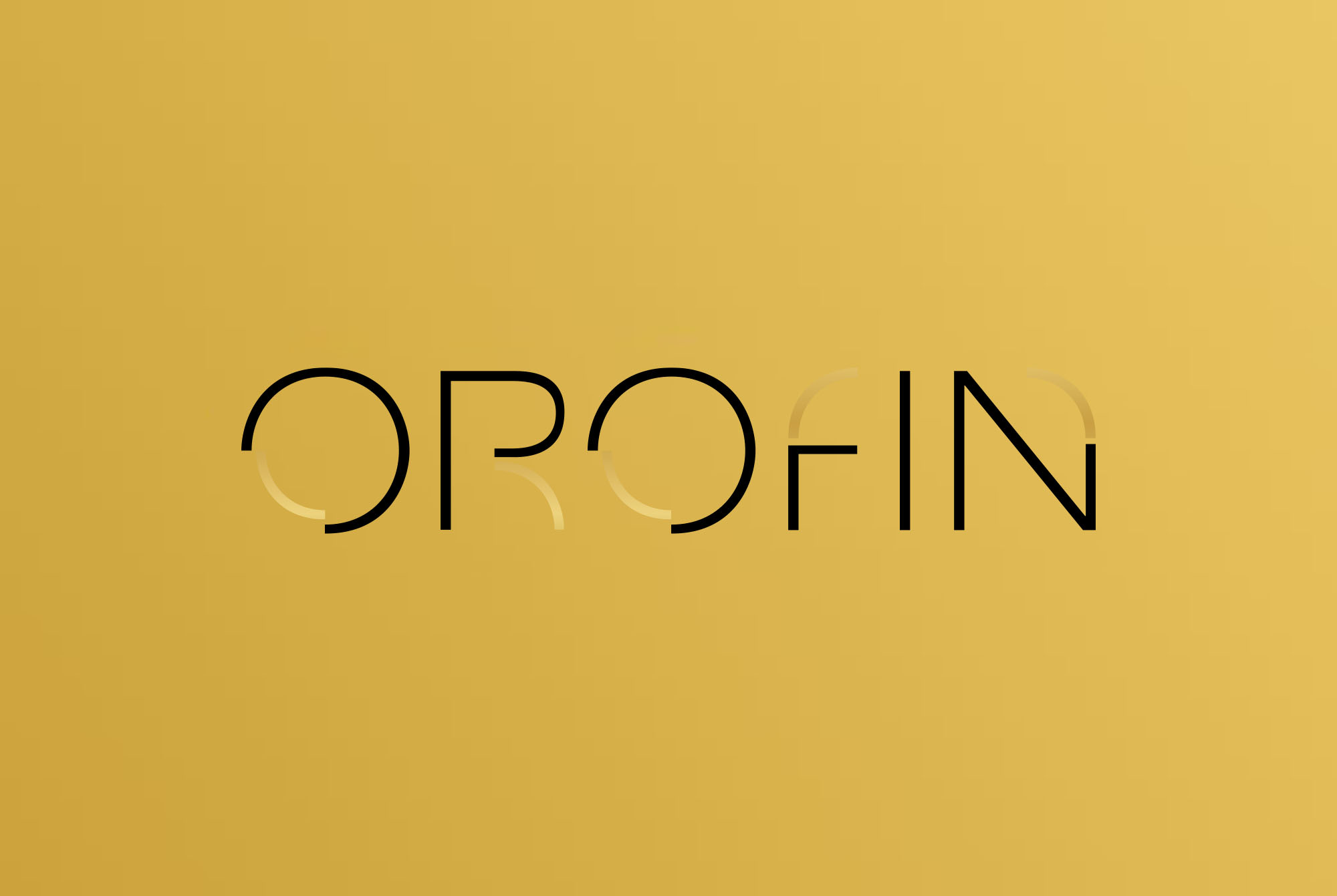 OROFIN – online
Magazine from KURZ
Take a look with us into the future of surface decoration and find out what is already possible today. Get inspiration and new ideas, hear exciting stories and learn more about innovations from the world of KURZ!
KURZ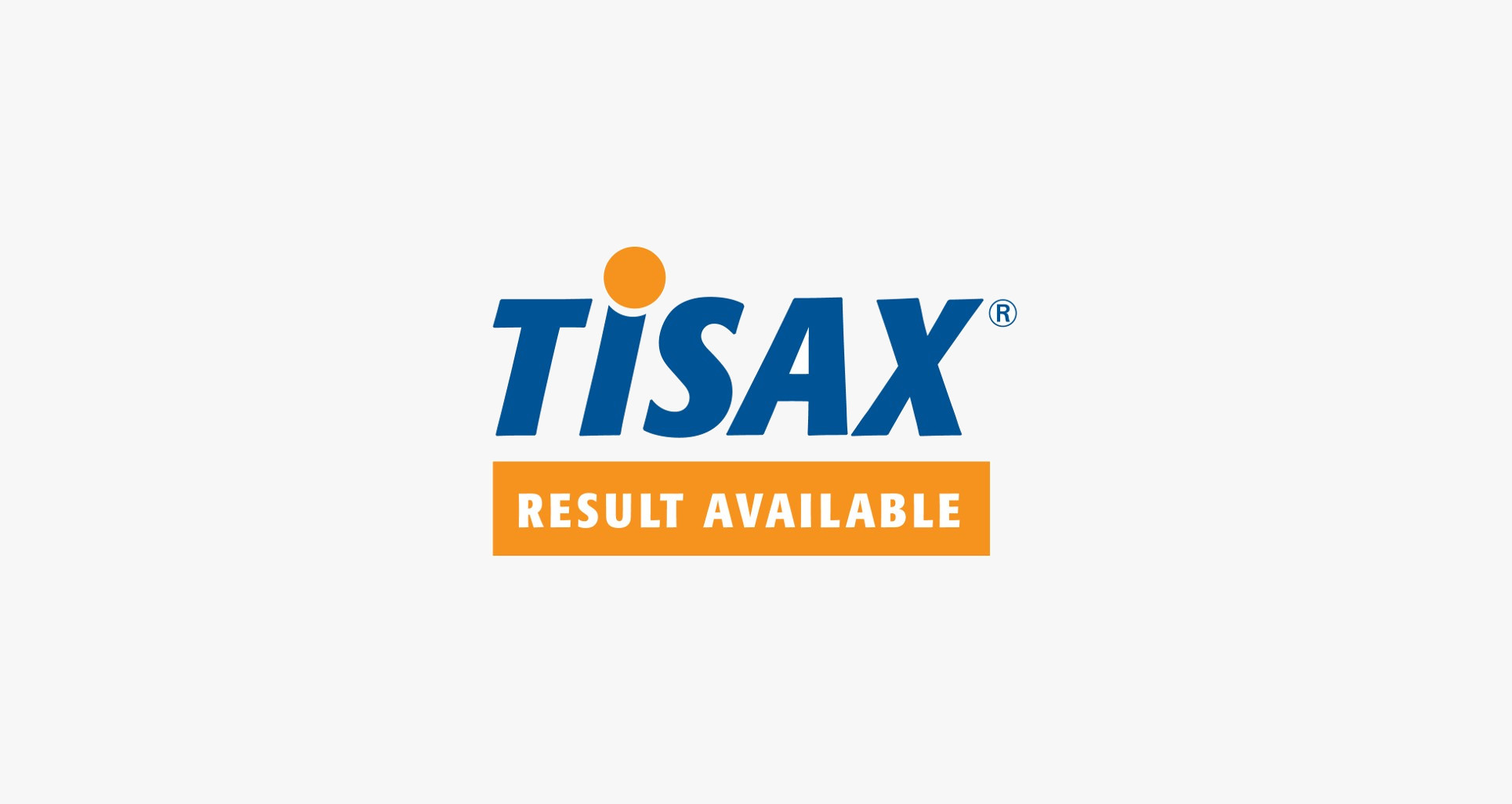 TISAX Certificate
Transparency, customer orientation and highest standards are important to us.