Light that thinks with you
Indirect lighting that bathes rooms in cozy light. Furniture that appears to be floating. Ambient lighting in cars, tailored to the personal taste of each driver. A fleeting movement: suddenly, light breaks through smooth surfaces and reveals smart features. Light can do more than just brighten things up. Light can do magic. And you can too - with the innovative concepts from KURZ. For its Cloudy Feathers light design, KURZ won the 2018 Automotive Brand Contest in the Future, Mobility, and Parts category. Your success is what drives us. That's why we continually research and develop in the field of surface refinement. With our unparalleled sense for what your customers need, we are a pioneer in our industry. Discover the fascinating world of backlighting with us and be inspired to create intelligent designs.
Bring brands to life with backlighting
With well thought out concepts, light can become the unmistakable fingerprint of your brand. KURZ backlighting effects impress with striking aesthetics and unique technology. In just one step you can add exciting lighting effects and intelligent functions to your products with the help of new applications and processes. Just think about the wide, homogenous user interface of a smart refrigerator, which is activated by a tap of the finger and reorders the missing supplies. Or a car steering wheel, which transforms into a cockpit for light, radio, smartphone, and navigation system with a simple touch. With KURZ you can give your customers a unique user experience.
Lighting accents convey mood and emotion
Emotions are the key to the customer. They're not just buying a car, but a driving experience. Not just a sofa, but a cozy feel-good corner for the whole family. Buying decisions are in most cases based on emotions, no matter the product or service. And light plays a huge role here. It stimulates the senses, activates your customers' intuition, and conveys a sense of comfort and well-being. Build on our experience and use backlighting to set individual accents, especially for the automotive industry, home appliances, furniture and consumer electronics.
Backlighting: high functionality with that extra something
Whether dead front design, day and night design, integrated color change, ambient lighting, or intuitive control via gestures or touch - KURZ opens up new technical possibilities. With backlighting, you can implement the most diverse design ideas and combine effects with functionality. And all that with almost no limitations for straight or curved surfaces. Two- and three-dimensional. Carbon, wood, metal, or color designs that can be illuminated over their entire surface. Decorations with completely new color and material effects. Impress your customers with boundless creativity!
Powerful depth effects with BURG DESIGN
In collaboration with our subsidiary BURG DESIGN, we offer you another special option: silk-screen printing designs that develop a special depth effect even with backlighting. PMD (Print Mold Design) lets you combine atmospheric light effects, a delicate feel, and transparency. Think of backlit furniture fronts and interior doors with seductive light, trendy light fixtures, lamps, or cockpits in cars. Stand out with clear and functional designs, and play with surface design, innovative lighting concepts, and touch functions.
Expand your value chain with backlighting

Show your customers the magic that can be created with backlighting. Impress them with original ideas, visionary design, and inspiration. Let's find the perfect solution for you, together! And remember that we're not just about large-scale batches. We also implement creative and sustainable concepts for special projects as well. If you wish, we'll support you along the entire value chain. Benefit from our expertise and our combined skills.
You might also be interested in
Metallization with indium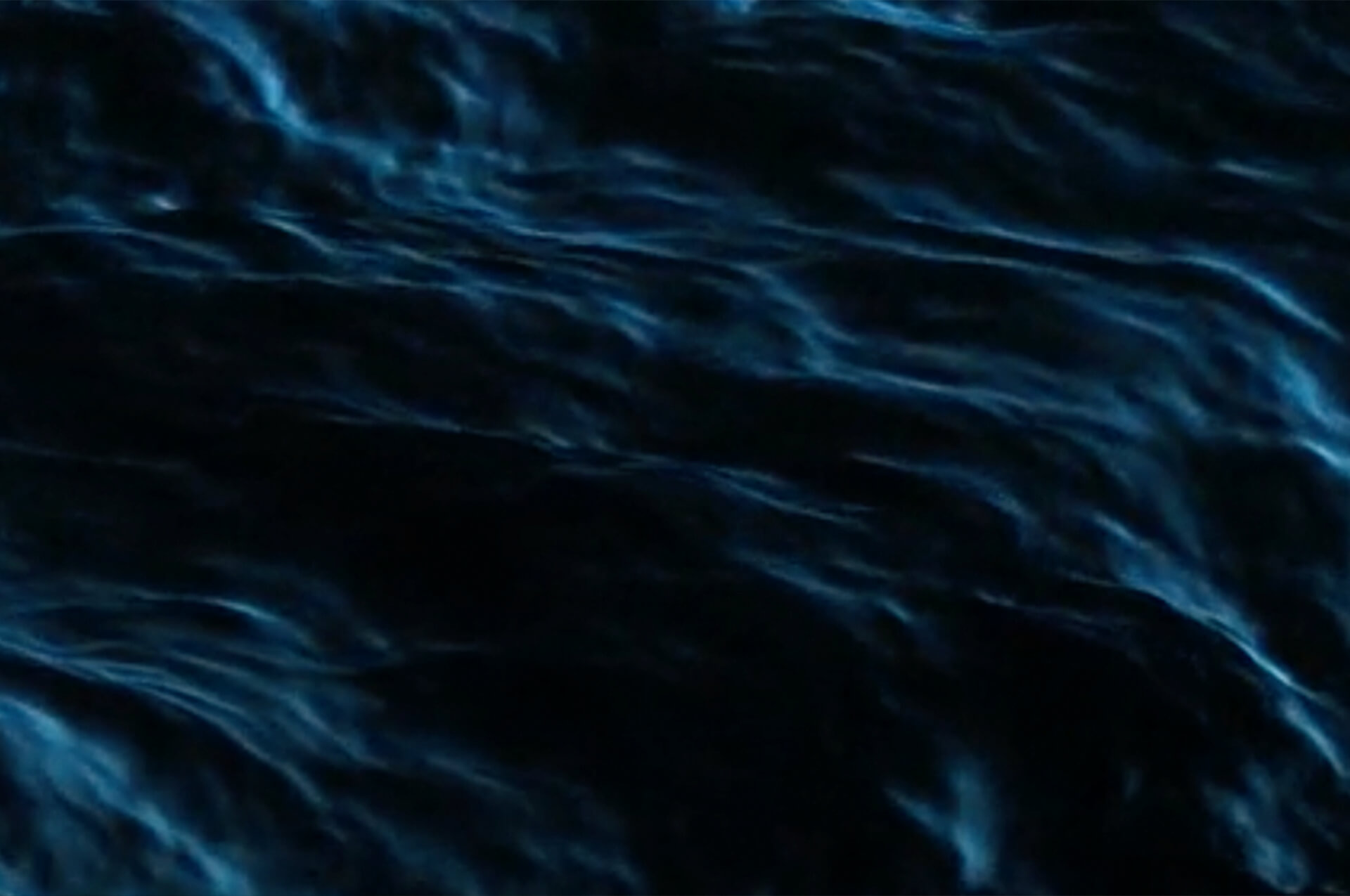 Sustainable alternative to galvanization
Design "Elements"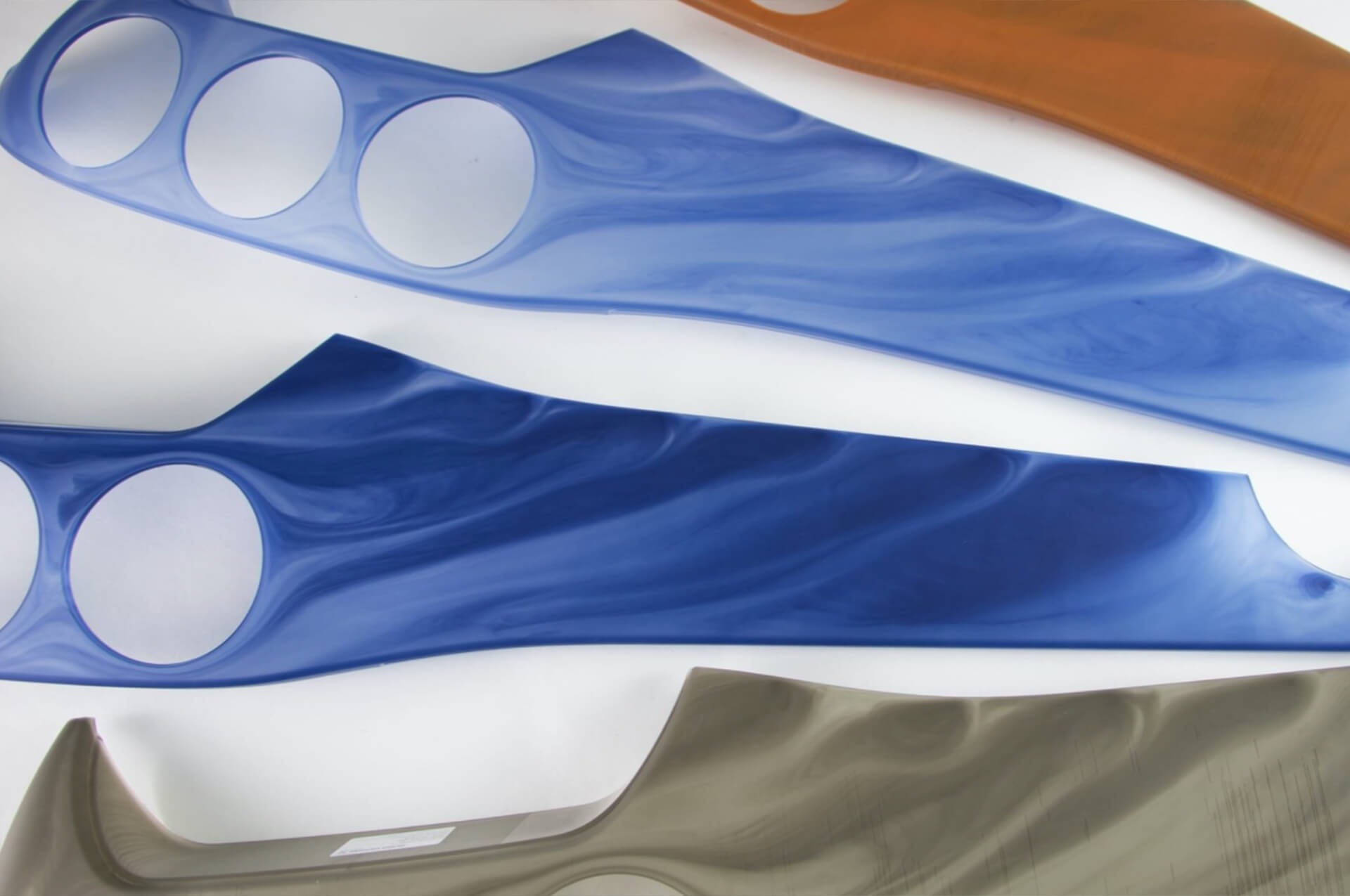 Each series component is unique
Paradox Elegance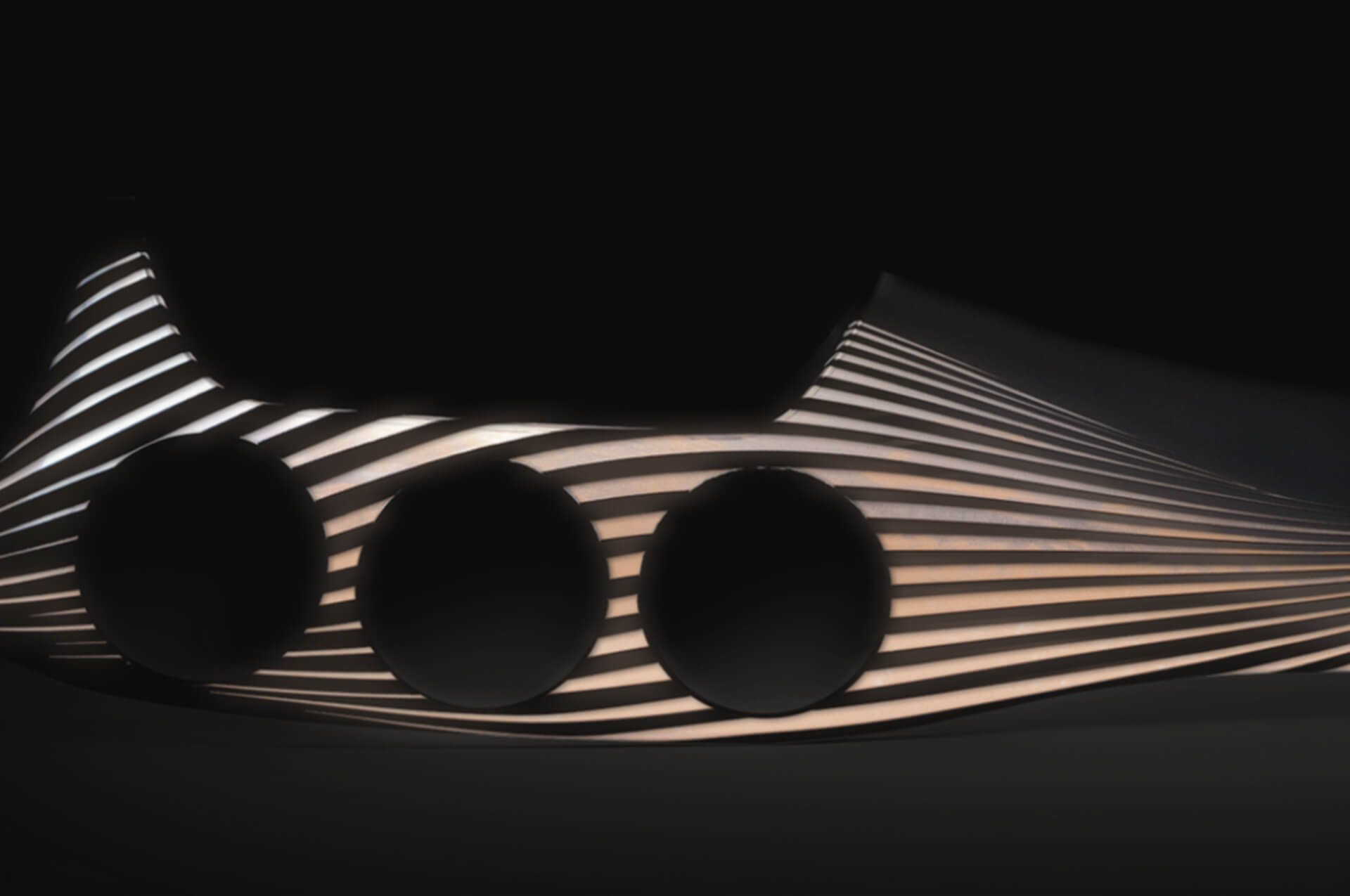 Inspired by nature
Design "Spacewood Naturals"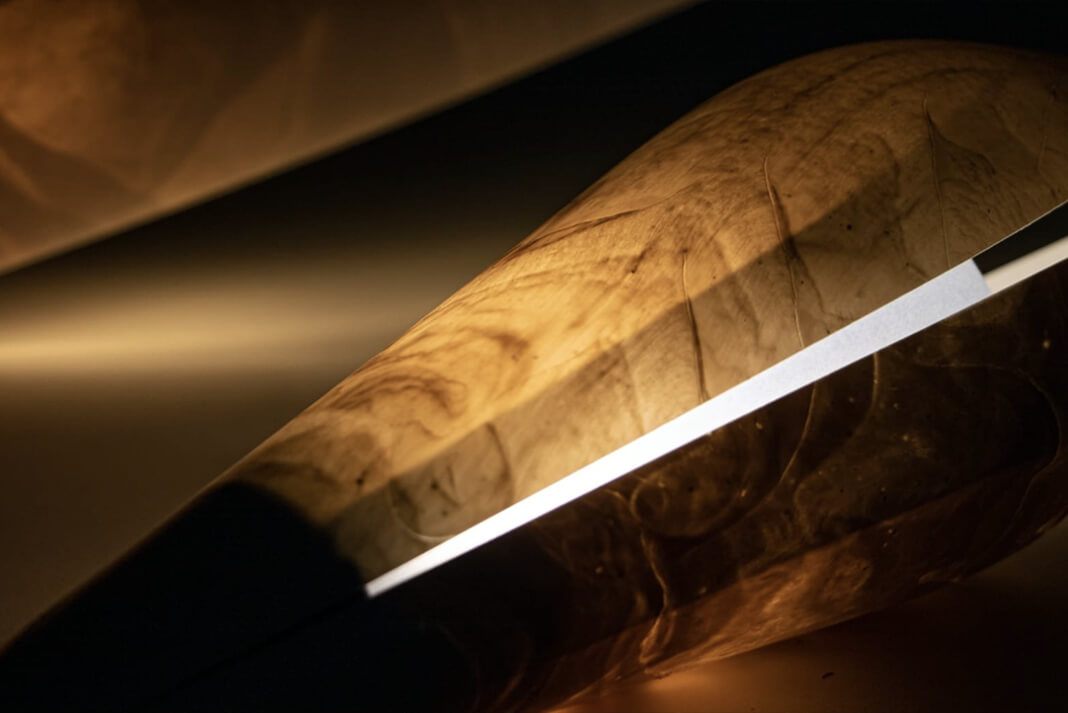 Deceptively real wood design
Smart Surfaces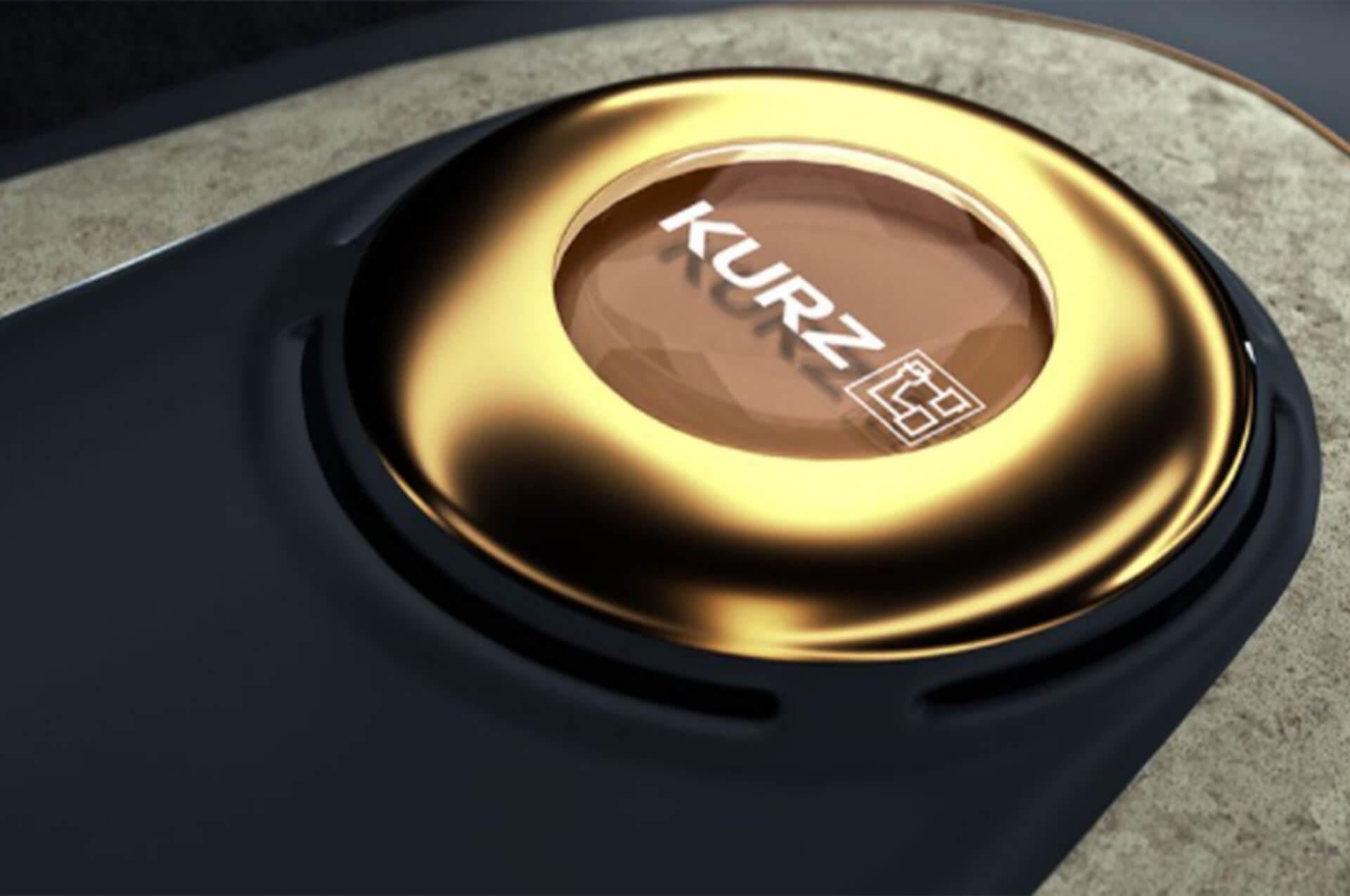 Fascinating effects, smart solutions
Visionary Design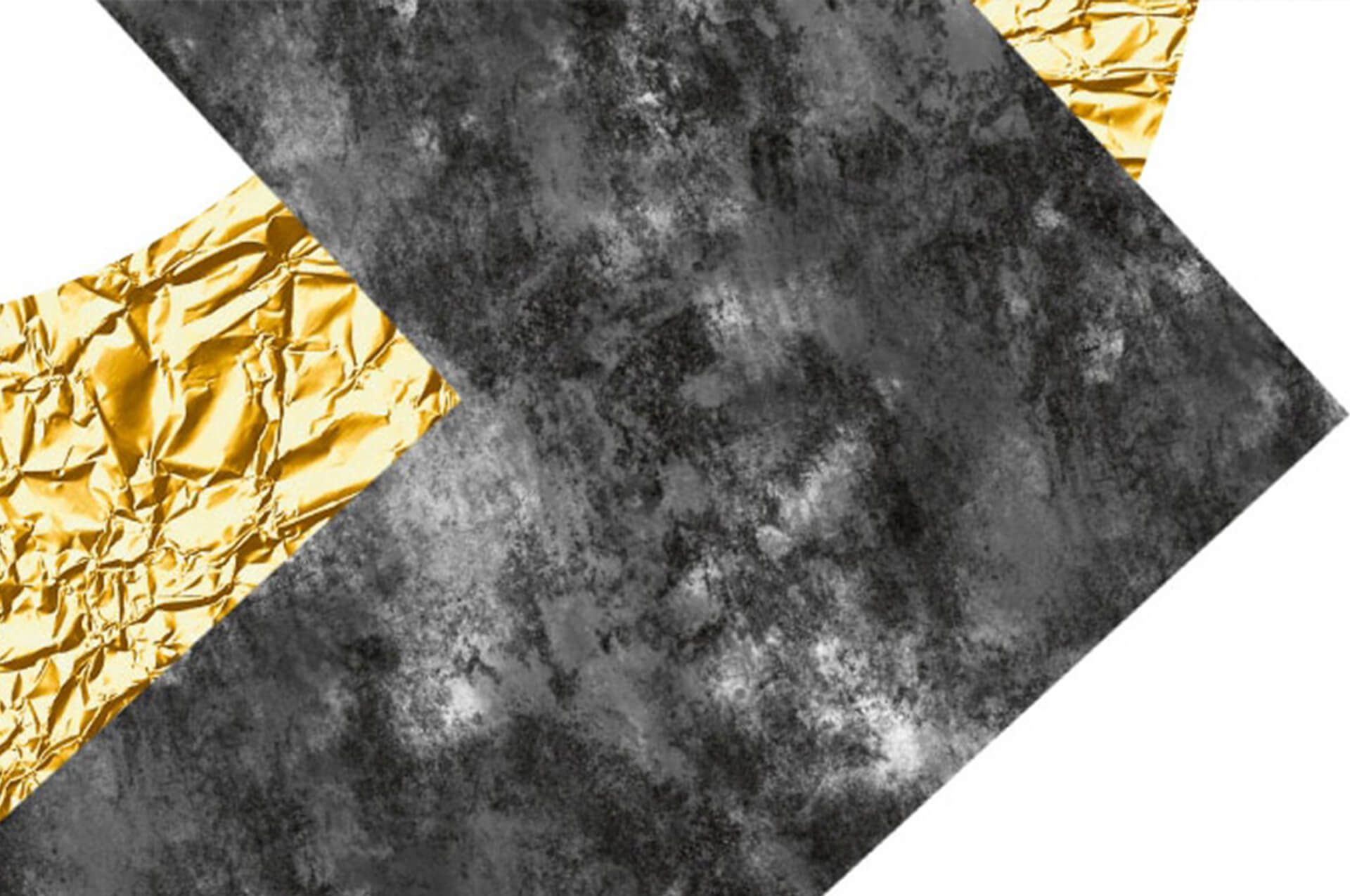 How visionary designs are born
PolyTC® Touch Sensors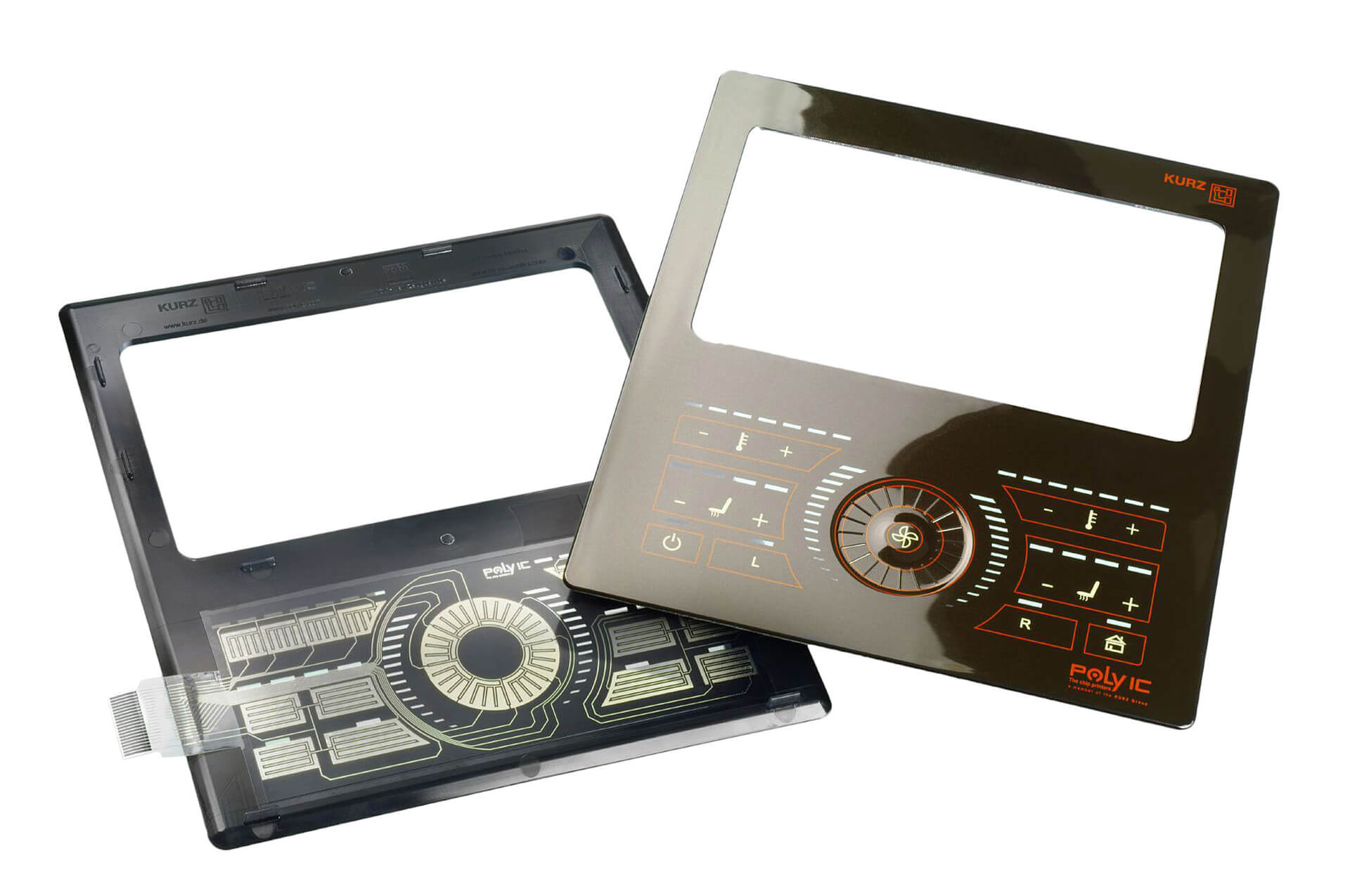 For highly functional designs
KURZ Automotive Industry
Driver for e-mobility
KURZ Decoration processes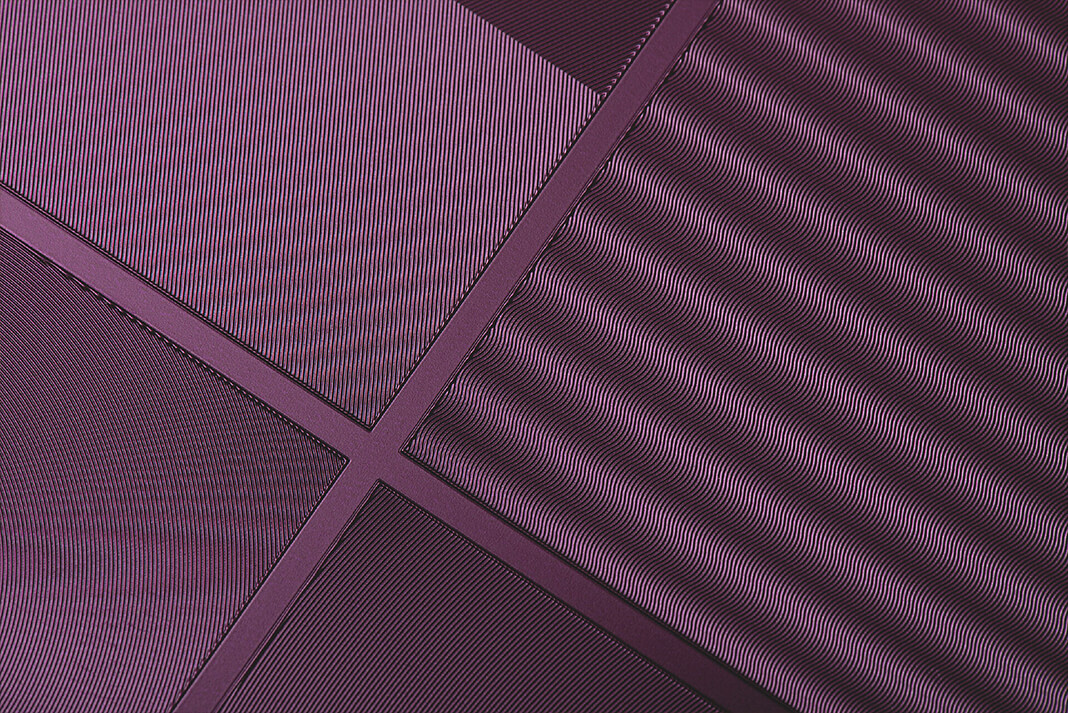 All processes at a glance
Making every product unique
KURZ realizes this claim with more than 5,500 employees at over 30 global locations. KURZ is a world leader in surface finishing and produces in Europe, Asia and the USA according to the same high quality and environmental standards.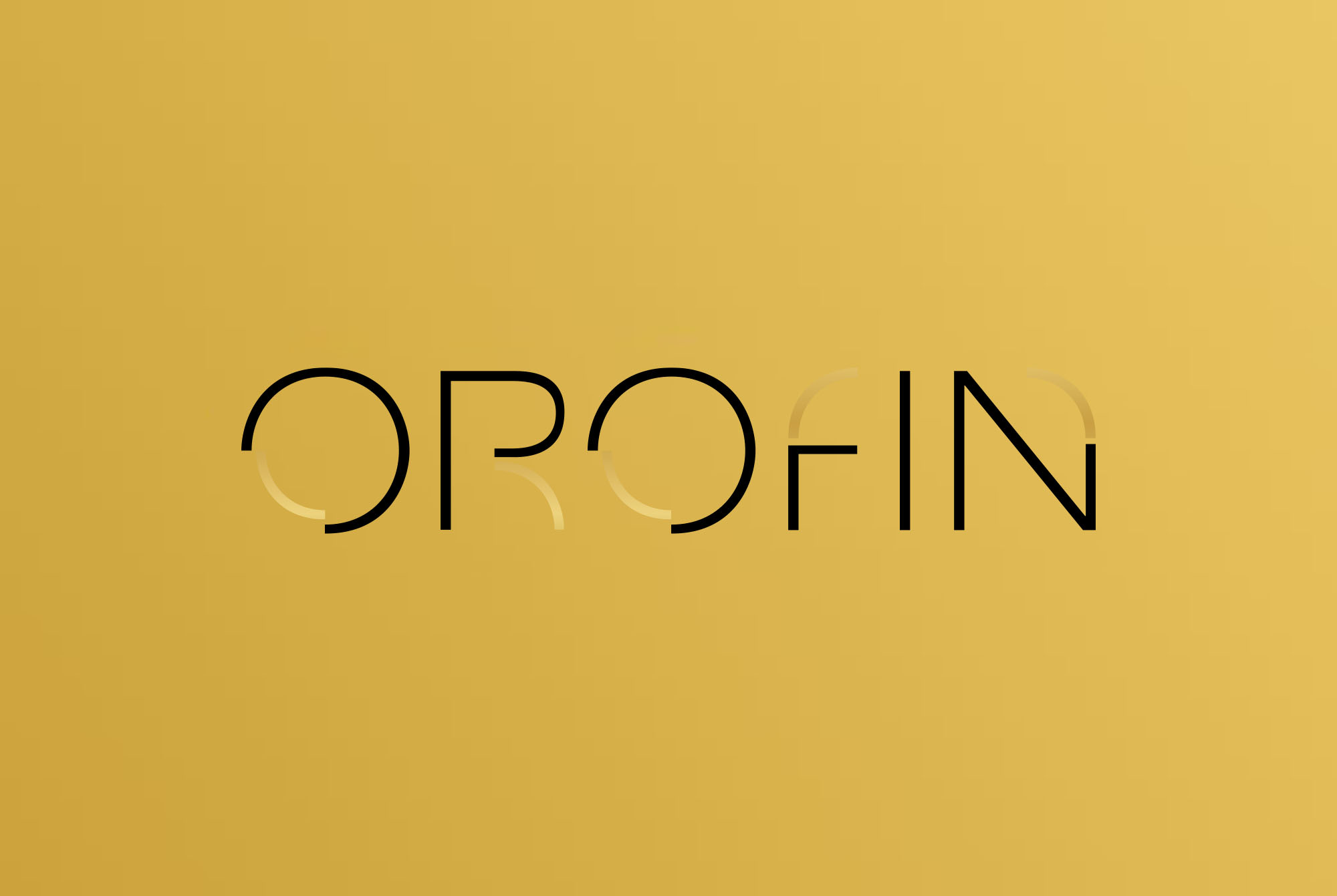 OROFIN – online
Magazine from KURZ
Take a look with us into the future of surface decoration and find out what is already possible today. Get inspiration and new ideas, hear exciting stories and learn more about innovations from the world of KURZ!
KURZ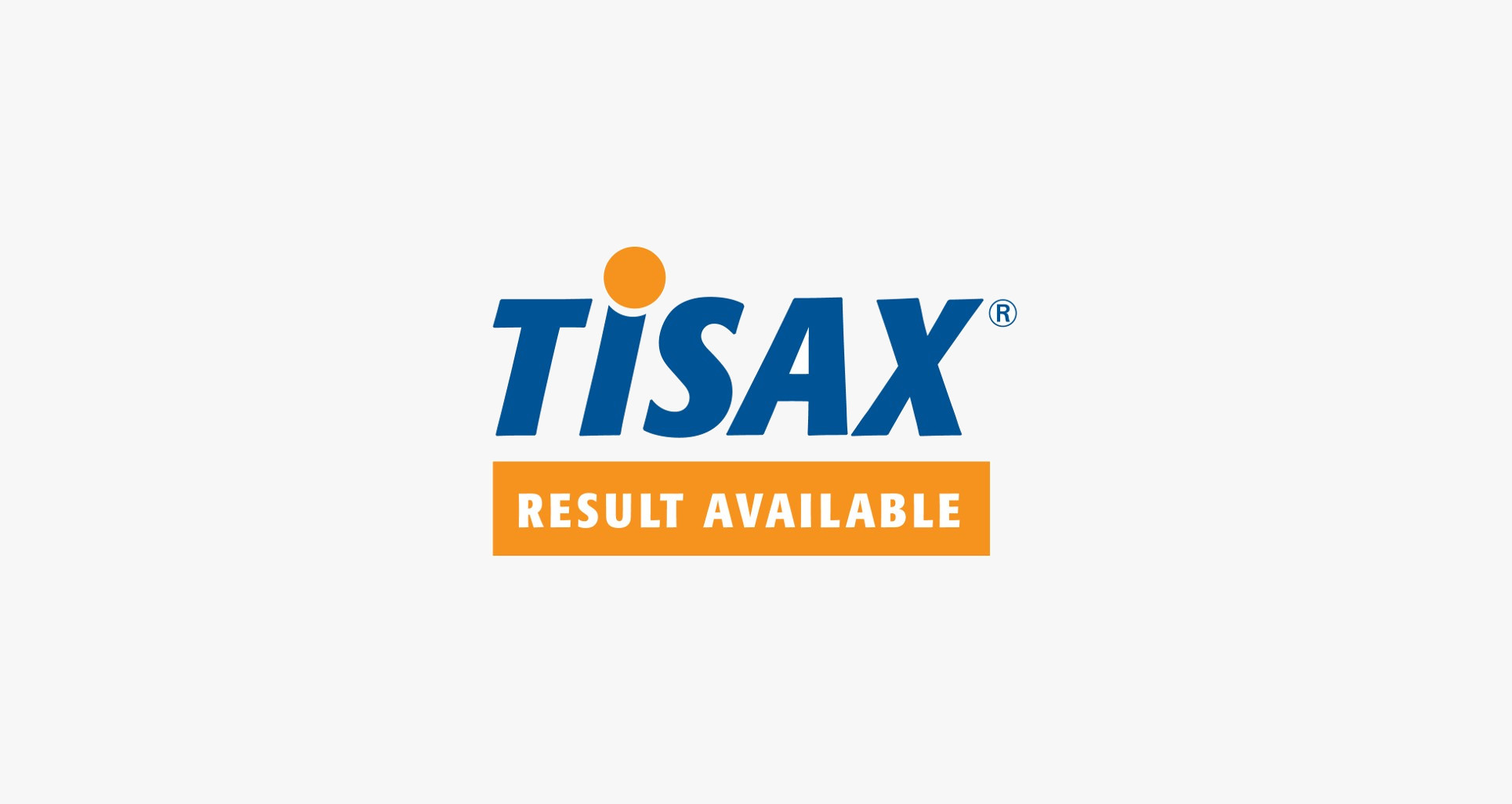 TISAX Certificate
Transparency, customer orientation and highest standards are important to us.