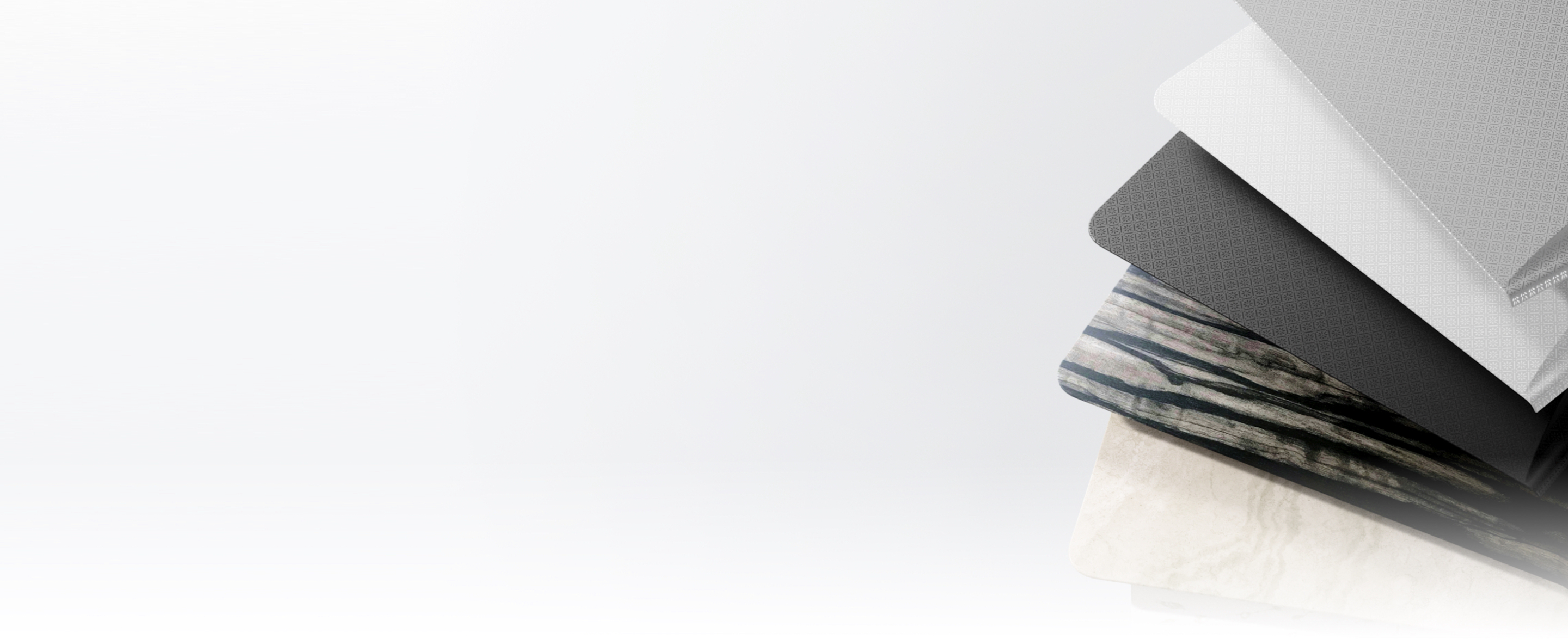 Top-level protection and design
LEONHARD KURZ joined forces with Kimberly-Clark Professional™ and an international team to develop a new design collection for hygiene dispensers. KURZ worked on the concept and design of the individual front panels for two years. Kimberly-Clark Professional™ hygiene dispensers set new standards in surface design and convenience with innovations and sustainability concepts.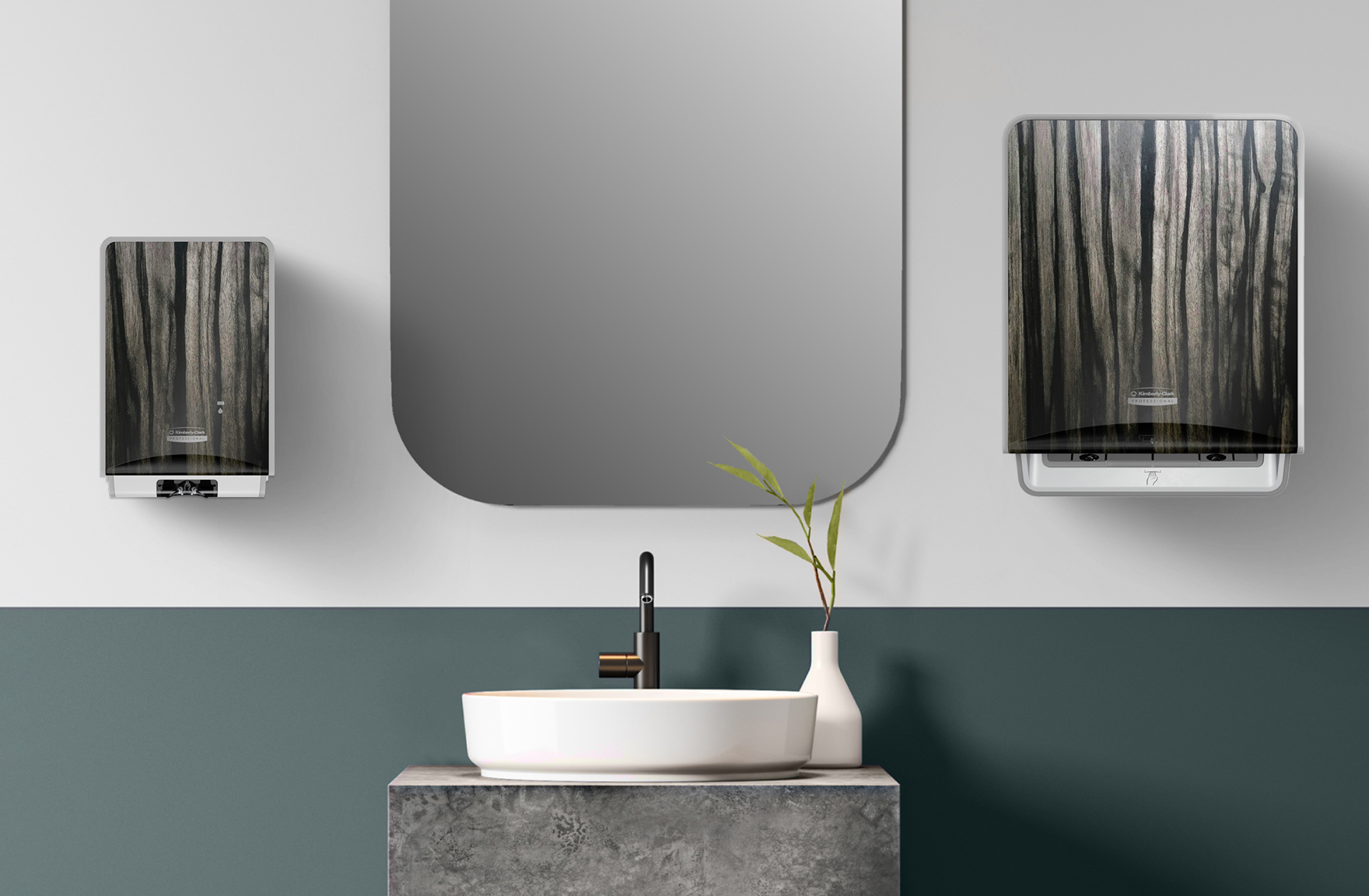 Fighting bacteria and viruses
The front panels of the hand towel and soap dispensers can be provided with long-term antibacterial and antiviral protection. BIOFENSE® AntiViral is used for this purpose. This innovative transparent coating is suitable for all plastic surfaces and gives bacteria and viruses no chance. The coating is integrated during the manufacturing process via In-Mold Decoration (IMD).
Highly efficient and cost-effective manufacturing using IMD
Conventional technologies usually mean compromising on costs, energy consumption, and carbon emissions - but not with the IMD process:
Producing a component using In-Mold Decoration is cheaper and more efficient compared to conventional technologies. Injection molding and finishing take place in a single work step in the IMD process. This makes the IMD process more sustainable, as energy consumption, CO2 emissions, and material amounts are kept as low as possible.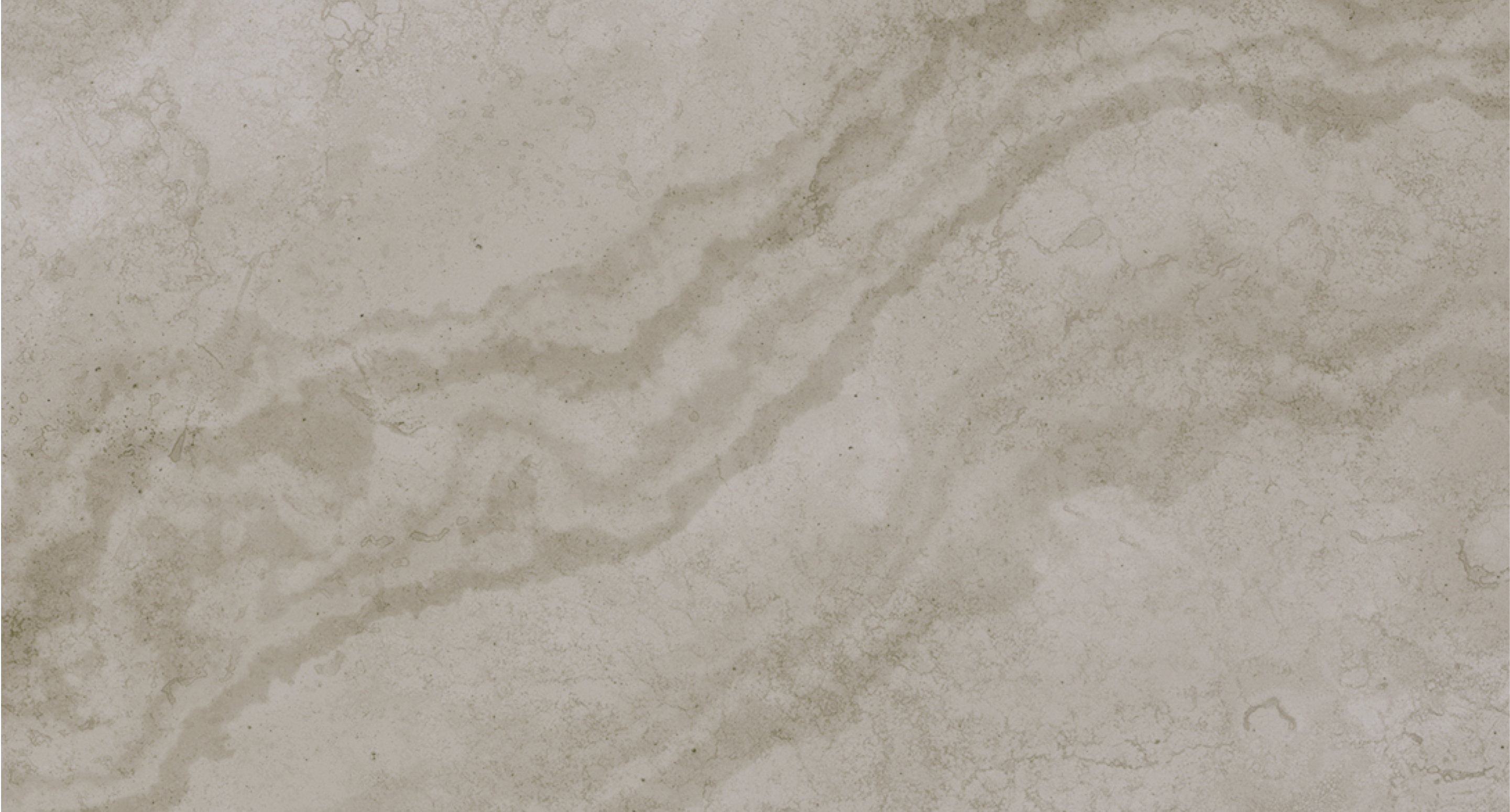 For the world of tomorrow
This means that the hygiene dispensers fit perfectly into our concept because sustainability is a top priority in all areas at KURZ.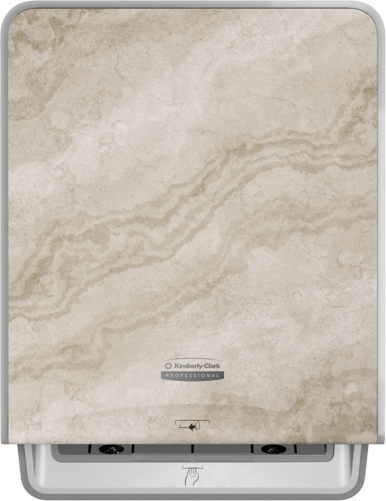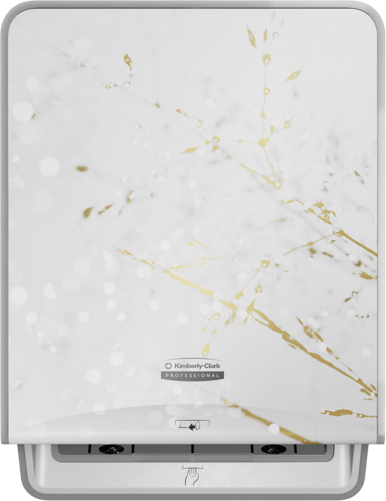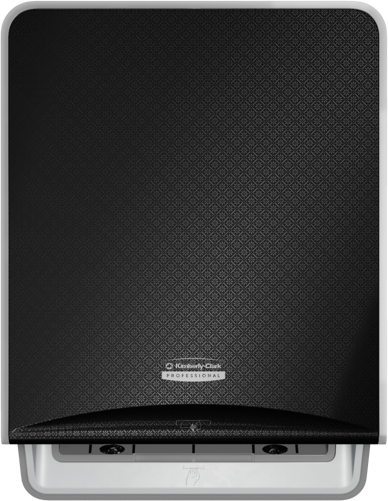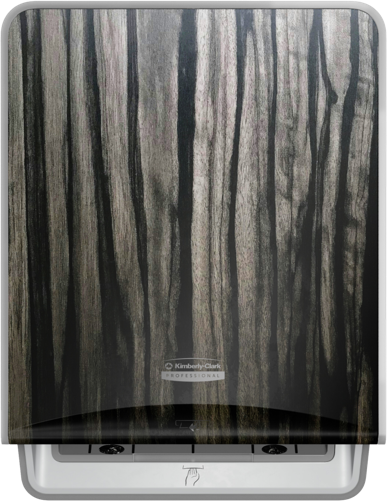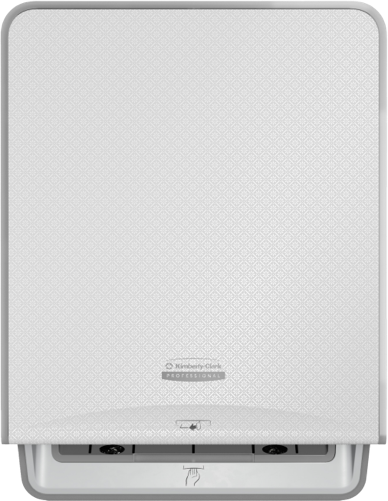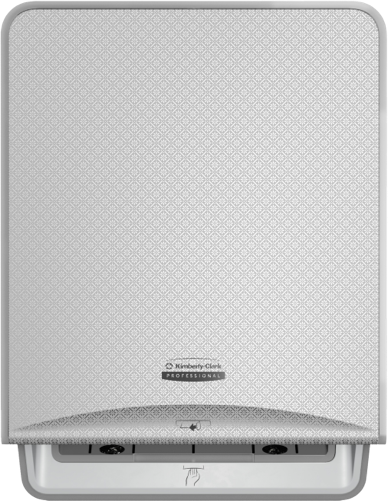 Individual designs
KURZ's front panel designs are available in six different variants. When creating the marble, cherry blossom, and ebony designs, the designers were inspired by nature. There is also a modern, classic design with a geometric pattern in black, white, or silver. Further design variations are in the pipeline. Wet rooms can be easily redesigned as the front panels are flexible and easy to replace.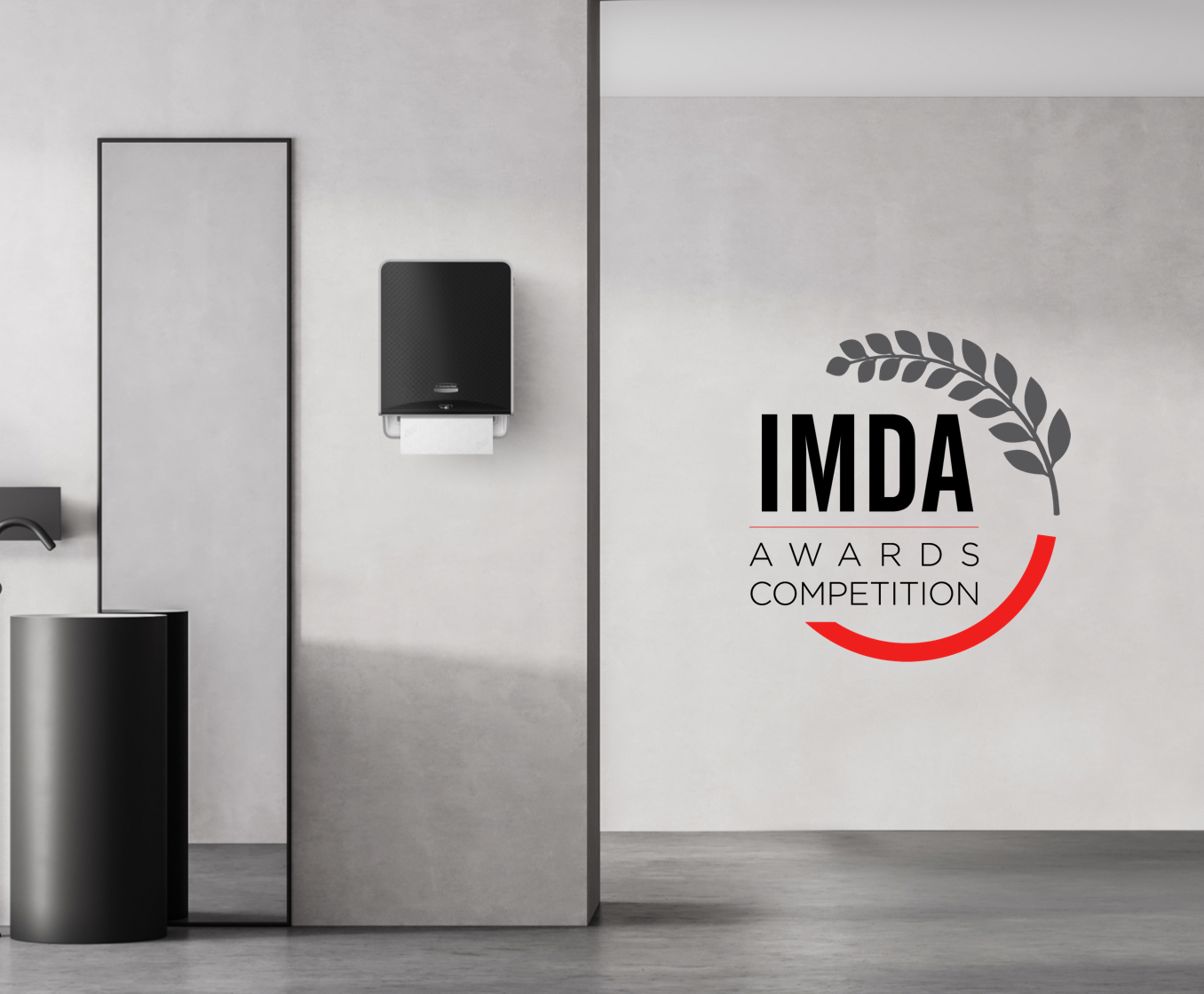 Recognized with an IMDA Award
The In-Mold-Decorating Association (IMDA) is committed to developing in-mold products. Due to the front panels developed by KURZ, the Kimberly-Clark Professional™ hygiene dispenser collection has secured the coveted IMDA Award 2022 in the category 'Best Use of IMD for Consumer Goods / Durable Products.'
Further information on the project and on the ICON™ hygiene dispenser series can be found in our in-depth KURZ Connects article.